Welcome to Lissome.
We're stronger together.

Membership
We create a place where women of any age, shape, size or ability are welcomed as soon as they step foot through our doors. We have 2 types of memberships to suit every lifestyle and budget.
For enquiries, fill out the form and we'll be in touch!
We love our members and they love us too!
"I've gained some self-esteem back.."
"I've gained a new interest, new friends, a new addiction and I've gained some self-esteem back! Lissome is the best place on earth and I am eternally grateful as this has changed my life in such a positive way."
- Courtney pragnell
"I was welcomed by not only the coaches but all the other girls as well.."
"I walked in the doors of Lissome extremely nervous, with chronic back pain and with the aim of losing weight. Instantly I was welcomed by not only the coaches but all the other girls as well.
A couple of months later I realized that I wasn't in pain anymore and could do all the basic things with my kids again (amazing!). My mind quickly shifted from wanting to lose weight to wanting to become stronger.
What I love about Lissome is that we all progress in our own time when we feel confident and that we work as a team! Not only am I stronger and not in pain anymore but I'm a part of a wonderful community, two things I never expected to get from a gym!"
- sasha hutt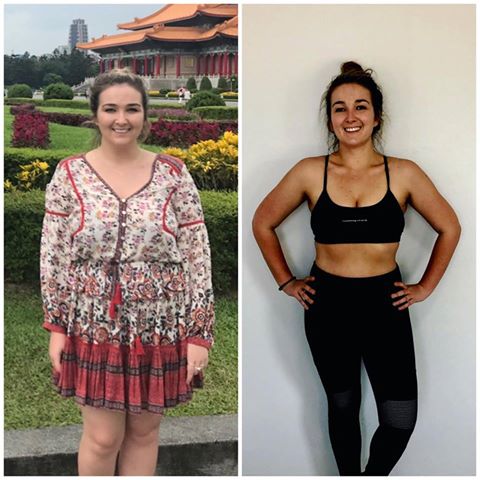 "I have lost nearly 15kgs!.."
"In the 6 months I have been at Lissome, I have lost nearly 15kgs! I have gained a new appreciation for healthy eating and I'm genuinely excited for the gym every morning.
My mind is sharper and my outlook on life more positive. I am eternally grateful for the coaches, the new friends I've made and the community I'm proud to say I am now a part of.
- taylor murray
"My greatest gain from joining Lissome has been a healthy relationship with myself.."
"I admired this community through social media for such a long time and whilst it was so daunting, walking through that big warehouse door was the best thing I've ever done for myself. My anxieties were immediately calmed by a welcoming face and I've been hooked ever since.
The physical strength I've gained translates directly to my mental state and I can honestly say I have never valued, loved and respected myself more than I currently do now. I've gained weight and lifelong genuine friends but my greatest gain from joining Lissome has been a healthy relationship with myself and for that I am so, so grateful.
- ASHLEIGH WILSON